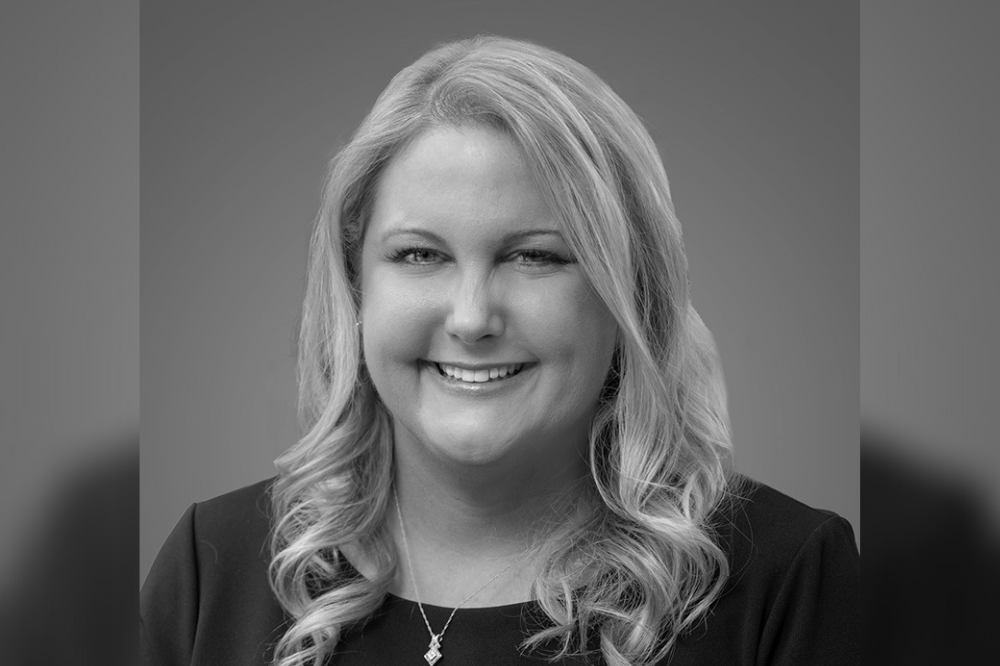 If there's one good thing that came out of being stuck at home during the initial COVID lockdown, Jo Ann Theriault-Fazio (pictured) said it would have to be finally having the time to build deeper connections within the community.
A big part of Theriault-Fazio's business comes from client and realtor referrals. She also gets referrals from local communities, but she admits she wouldn't have been able to devote enough time to this sector and increase her volume if not for the pandemic. Last year, she and her team closed $140 million – roughly 500 transactions.
"We kind of always have worked a little bit, but I think that we did a better job of it once we weren't really leaving the house as much to go do happy hours with real estate agents and different things like that," she told MPA. "We wanted to do a bigger outreach. And it just really made sense with first responders."
Amid all the chaos that is COVID-19, Theriault-Fazio was able to develop a relationship with first responders. She said that by helping frontline workers during those times, she and her team were able to get their name out in the community and get both refinances and purchases out of every different community they worked with.
Revealing how she turned these efforts into meaningful business relationships, Theriault-Fazio said: "We do things where a real estate agent has a relationship with somebody at a hospital or somebody at a school, then we'll do co-branded cookies, and just try to do some outreach that way, just within the community. I think just supporting local is really important."
Being a jack of all trades has also contributed to Theriault-Fazio's success. The Proper Rate Mortgage Lending SVP has been originating for more than 20 years, and she believes that what makes her great at it is that she doesn't just do one thing. Aside from originating, which she still does every day, Theriault-Fazio runs the company's North Shore Branch in Illinois. She also spearheads its growth program and is a mentorship director at the Guaranteed Rate Organization of Women.
That may be a lot of work for some, but growing up in the mortgage space has shaped her to work harder than everybody else. Her dad, Cliff Theriault, has been in the industry for more than 45 years. Theriault-Fazio decided to follow in his footsteps after she graduated from college. She also had Jeff Flake, the top originator in the US at that time, as her mentor. Theriault-Fazio cannot emphasize enough how important it is to learn from people who have come before you who have already done it all.
"I saw [my dad's] work ethic and how he was always working and running a team and running a region and running a company. And so I kind of just thought, like, well, I definitely can do it. I was never a kid who didn't think that they couldn't do something. My parents always supported me," Theriault-Fazio said. "And I think because I saw that on a day-to-day basis, it just was like, 'Oh, this is just gonna work out.' This is just the way life is. You just work all the time. And you know, you can be successful from it, you can help a lot of people. So and I think, if anything, how much we had to work this past year, that definitely came into play 20 years later for me."
As for increasing volume, Theriault-Fazio believes the key is to stay connected with past clients and existing referral partners. COVID has made it harder for many mortgage professionals to do this in person, but Theriault-Fazio and her team adapted by switching to virtual events. Instead of doing a movie event like they used to, they now hold trivia and comedy nights online to make sure they keep in touch with their partners.
"If you already have a realtor relationship that works really well, ask them to connect you with their other realtors within their office or anything that they're involved with in the community. I think just being involved in the school district or the foundation for the school district or different charities within the city that you live in," she said, "anything like that is not only going to help your business, but it's helping the community where you live. I think it is just a really good thing to do, and good people attract other good people.
Source: mpamag.com