We have two cats in our home. In fact, I've had cats, and sometimes dogs, as pets my entire life. I'm not alone.
Approximately "70-80 million dogs and 74-96 million cats are owned in the United States. Approximately 37-47% of all households in the United States have a dog, and 30-37% have a cat" (ASPCA).
While pets can enrich your life, they can also cost a small fortune if you're not careful. However, there are steps you can take to have a pet without ruining the budget.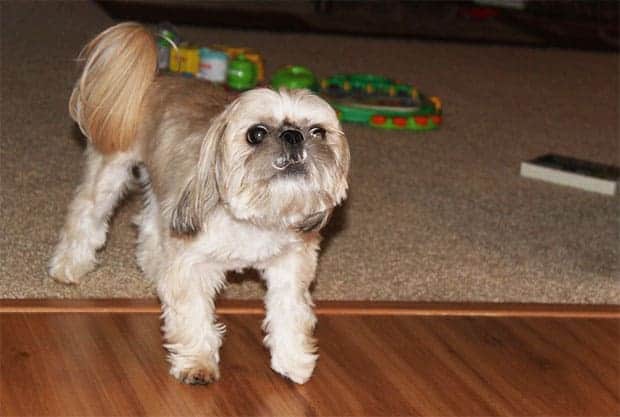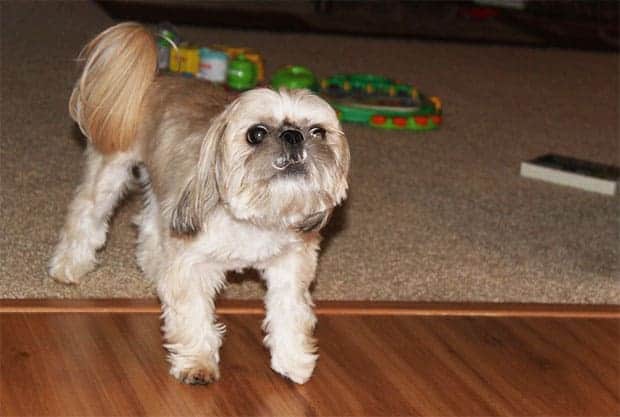 Quick Navigation
Review Journal).
If you want a pet but don't have a lot of extra money, consider smaller pets like fish, hamsters, or a bird.
Keep The Pet At A Healthy Weight
Each year when I bring one of my cats in for his annual check-up, he has gained a pound. This has happened over the last three years, so he's now quite obese. This year, the vet told me to only feed the cat ½ cup of food once a day. Otherwise, he warned me, the cat was likely to get diabetes and would require daily insulin shots. That's not something I want, both for the expense and the oh, so fun aspect of chasing a cat around with a needle. Just like humans, cats that maintain a healthy weight are more likely to live longer with fewer medical issues.
Buy Pet Supplies At Big Box Stores
You can get almost everything cheaper at stores like Costco or Sam's Club. We buy 40 pound bags of cat litter at a ridiculously low price at Costco. We buy our cat food in bulk on Amazon.
By shopping this way instead of just picking up what we need at the pet store or the grocery store, we save a significant amount of money.
Create Your Own Pet Insurance
Pet insurance can be expensive, and just like other insurances, it rarely covers the entire price of a procedure. Add in exclusions, and you may find that you're breaking even between what pet insurance will cover and what you're paying in premiums and deductibles.
A better way is to create your own pet insurance by setting aside a certain amount for pet care every month from the moment you bring your pet home. Set aside $50 a month, and in four years, you'll have $2,400 saved for any expensive procedure your cat or dog may need. Continue to do this throughout your pets life, and by the time they reach 10 years old, when many medical issues crop up, you'll have $6,000 saved.
Decide How Much Care You Can Afford
Another important step you can take is to decide how much you'll spend on your pet. With today's medical advances in pet care, treating your pet for any number of conditions is possible, if you have the money and are willing to spend it.
Groom Your Pet Yourself
As much as possible, groom your pet yourself. We routinely brush our cats, cut out matted fur, and clip their nails. By doing these tasks ourselves, we easily save over $100 a year, if not more.
Owning a pet is a privilege and a delight. However, if you take the right steps, it doesn't have to be expensive.
Do you own a pet? What do you do to reduce your pet care costs?
Source: biblemoneymatters.com
Budgeting for a New Pet
Whether you're considering adopting a cat, dog, rabbit, hamster, or guinea pig, you must be committed to caring for your new pet for its lifetime. Adding a pet as a new family member is exciting, sometimes frustrating, and extremely rewarding. But you have to make sure you understand up front what kind of commitment you're making. Pets thrive on love, but they also require tangibles like food, shelter and bedding. And you have to be prepared to give your new pet the veterinary care necessary for a long, healthy, happy life.
In 2011, there were approximately 218 million pets in the US, according to the Bureau of Labor Statistics. Pet ownership crosses almost all demographic boundaries, and pet owners spend substantial amounts of money caring for their companion animals. On average, US households spend over $500 per year on their pets. Budgeting for your new family member helps ensure the best possible experience for both you and your pet. Here's what budgeting for your new pet should include.
Home Preparation
Puppies chew, kittens climb, and dogs have a tendency to get into food storage and trash cans. Before you bring your new best friend home, lock up any hazards like antifreeze or pest control products. Consider rearranging to keep "attractive nuisances" out of your pet's territory. You may need to invest in storage products to items away from your pet that could become impromptu chew toys.
Choosing a Veterinarian
Many pet adoption agencies require you to list your veterinarian on the adoption application, so be prepared. Word-of-mouth referrals are great for finding a good vet, and you should visit, or at least telephone your new vet's office to let them know you'll be adopting an animal. Learn what your vet's hours are and how after hours emergencies are handled.
Pet Supplies
Dogs generally require the most in the way of supplies. Here are the typical supplies you'll need to consider when budgeting for your new pet:
•Food
•Food and water dishes
•Collar and leash
•ID tags (or implanted ID microchip)
•Dog bed
•Baby gates if you're keeping your dog within certain parts of the house
•Crate
•Treats and toys
If you're adopting a cat, you'll need a litter box and litter, and ideally you should have a climbable "kitty condo" to keep him entertained and allow him to climb and use his claws. Small pets will require a safe, properly-sized cage, bedding, and specialized food.
Adoption Costs
Adoption costs vary widely, but pet adoption is rarely free. Some shelters will refund part or all of the cost of spaying or neutering your dog or cat, and some animals receive their initial vaccinations before they're put up for adoption.
Day-to-Day Expenses
Budgeting for pet food will need to become a habit, and you'll have to include cat litter for your cat, or bedding for your smaller pets when budgeting. If you use budgeting software like mint.com, you can easily add line items for regular pet expenses that will make budgeting for your new family member easier.
Training
Dog training may seem like an unnecessary expense, particularly if you're adopting a small dog, but budgeting for training is smart for any dog you adopt, even if he comes to you already trained. Basic classes cost around $100, and help you establish your household "chain of command." Training classes are well worth the investment, particularly if you live in an apartment complex or other environment where your dog will regularly encounter other people and pets.
Veterinary Care
Budgeting for an initial veterinary evaluation is essential for your new pet. Your vet can alert you to any potential health problems, ensure your pet is properly vaccinated, help you with flea and parasite control, and arrange spaying or neutering – procedures that help pets have healthier, and often longer lives. Vaccinations will need to be updated yearly, and your budgeting should include money set aside for unforeseen veterinary expenses.
Adopting a pet can be one of the happiest and most rewarding of family events. Budgeting for your pet ensures that he will receive all the care he needs and deserves for a happy, healthy life. You may be surprised at how much of a financial investment adopting a pet is, but when you budget properly and make a solid commitment to provide a safe, healthy, happy home for a pet, the rewards are priceless.
Learn more about security
Source: mint.intuit.com
What would the holidays be without your beastie bestie? Check out these travel tips if you're taking your four-legged pal on the road or in the air.
The holidays are a time to gather with friends and family, so it only makes sense that you would take your pets along when you go visiting or adventuring. No celebration would be complete without them, after all.
Of course, not all pets can travel, but if yours do, these tips will help you make sure everything goes smoothly from door to door.
[embedded content]
Shopping guide
[socialpoll id="2308995″]
Related:
Video shot and edited by Sebastian Sokolowski.
Originally published November 13, 2015.
Source: zillow.com
As an employee, it's natural to worry about the financial health of your organization. If the company you work for is doing well, there will likely be more opportunities for everyone to get what they deserve. If the company you work for isn't doing well – say, because of a global pandemic and ensuing economic recession – asking for what you deserve becomes a little more complicated.
Even if you're long overdue for a raise or promotion, it can be awkward to ask for more money when business is bad. A struggling economy also gives your employer a ready-made excuse to deny your request. But even if the timing isn't perfect, you have every right to ask for what you deserve. It just might take a little more finesse to get your employer on board, which is why we've put together this guide to help you make the strongest argument possible.
How to Ask for a Raise During a Recession
Negotiating a higher salary during a recession is still acceptable, especially if you're being underpaid or providing much more value than expected. Many companies have continued to grow and be profitable during the recession, so you shouldn't feel bad asking for more money.
Here are the best steps to take when negotiating:
Collect Relevant Data
Before going into the negotiation, you need to figure out what you can realistically expect. Use data from sites like Glassdoor, Salary.com, and Payscale. Most of these sites let you filter salaries based on location, education, and experience, allowing you to find a custom number.
For example, if you live in Columbus, Ohio, you should try to find salaries from similarly sized Midwestern cities. Higher cost-of-living cities like New York or Los Angeles could skew the data. If you're having trouble finding salary information, reach out to your local network and ask for opinions on a fair salary for someone in your position.
Proceed carefully if you're asking for more money because your coworkers make more than you. If there are only one or two other people in a similar role, it could be easy for them to be outed as the ones who shared their salary information. This could make it uncomfortable for them. In any case, you would still need objective data to back up your request.
If there are dozens of people in your company in similar roles, then you can be honest and say that you discovered you're being underpaid.
Prove Your Value
Tori Dunlap of Her First $100K teaches negotiation workshops and courses. She has helped women ask for $400,000 more in salary and benefits over the course of her career. She said the key to a successful negotiation is proving your value with exact figures. Did you make the company more money? Go above and beyond your job description? Did you save the company money? Take on responsibilities from a coworker who left?
When Dunlap worked as a social media manager, she advocated for a raise by showing how much money in ad sales she saved by driving organic traffic to her employer's website.
Take some time to brainstorm ways you've contributed to the company. Ask a coworker familiar with your work if they have any suggestions. Better understanding your value will also help you feel confident in your request because you'll know you're worth it.
Change Your Mindset
It's easy to think of a negotiation as an old-fashioned stand-off between two opponents, but you don't have to see your supervisor as an adversary. Instead, think of it as a conversation between two people trying to solve a problem.
"Anytime you're approaching a negotiation, approach it with grace and gratitude," Dunlap said.
This attitude is especially crucial during a recession when so many companies are being forced to cut jobs. Before launching into your request, mention how much you like working there.
Ask for the Right Number
A basic rule of negotiating is to ask for more money than you actually want, like asking for $60,000 when you'd be happy with $50,000. Most employers are going to negotiate down, so it's crucial to start with a higher figure.
Instead of asking for a specific number, Dunlap says it's better to provide a range. This makes the employer feel like they have more of a choice. For example, instead of asking for $75,000, ask for somewhere between $72,000 and $77,000. Salary data you find online is often provided as a range, so framing your request this way makes sense.
How to Handle Rejection
If you're denied a raise, try to negotiate for more perks like extra paid vacation days. Dunlap said one of her favorite benefits to ask for is an educational stipend to pay for classes, conferences, and workshops. This helps you learn more skills that you can add to your resume without taking on extra expenses. You can also try to negotiate for a more prestigious title, which can make it easier to land your next job. For example, if you're currently a junior accountant, ask if your title can be staff accountant instead.
If your employer says that now is not a good time for a raise, ask if you can set some metrics that would guarantee a raise in six months if met. For example, if you can reach a certain sales target in six months, you'll be eligible for a $10,000 raise.
There's also the possibility that your employer won't be receptive to any kind of negotiation, even if you're a highly-productive employee who is significantly underpaid. This kind of negative, definitive response is a major red flag. "If they're not willing to talk to you, they're not going to see your value for the rest of your time there," Dunlap said. "So it might be time to look for another job."
When you get your next offer, remember to negotiate your starting salary and benefits using some of the tips mentioned above.
Learn more about security
Source: mint.intuit.com